Applications for Kiribati are open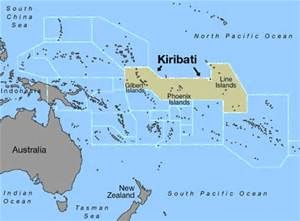 Dear Sewaid teachers
We have just a couple of vacancies for our next Sewaid program which will be to Kiribati in May 2020.
All the details of the trip are below and if you would like to be part of the teacher team on this trip, please let me know.
Tony Castley tonyc@sewgroup.com or 0414801888
Kiribati Sewaid Trip- details at 11/10/20
The dates have now been set at April 29th to May 14th. 2020.
We will fly via Solomon Island on Solomon Air. We have flown Solomon Air several times before and we find them very good. The flights are as follows:
April 29th , 10 am depart  Brisbane –  7 pm arrive Tarawa (Kiribati)
May 14th ,  10 am depart Tarawa-  3.15 pm  arrive Brisbane.
Both flights have a one hour stopover in Honiara (Solomon Islands) and some teachers may option to stay a few days in Solomon islands on the way back. This is possible.
Accommodation in Tarawa, will be at the Utiereie Motel which is a 3-star motel, quite comfortable, and with a reasonable restaurant that serves breakfast (included), and dinner. Rooms are air conditioned.
Transport; we will hire a car, but also our hosts will have cars and they will transport us around.
We arrive on a Wednesday night and most of Thursday will be setting up, so we probably will start teaching Friday May1st, and possibly also Saturday. But the place is very Christian and Sunday is all about church. Then continue teaching Monday to Friday the next week, and then that weekend we will go to a ECO resort for the Saturday and Sunday. Then teaching again Monday and Tuesday the following week with pack up and party on Wednesday, and fly out Thursday morning. That way we have nine full teaching days .
Cost will be $2,500 to each teacher. That might just cover airfares and accommodation , but the $2,500 is a maximum cost , and Sewaid will pay any and all additional costs . Lunch will be supplied at the women's centre , funded I suspect by Sewaid, but teachers will pay for their own dinner at night.  Sewaid usually pays for the ECO weekend.
The sewing training will be at the AMAK women's centre, which is a building with two large rooms, very suitable for our training purposes. Not air conditioned but temperatures in Kiribati are not extreme. usually about 32 degrees.
We will teach 30 women from poor families, who will be selected by the women's association and the Rotary club. There will be 5 classes of 6  and most will be beginner classes. We may have one experienced class and one craft class. Our program will be much the same as we had last year in Timor and the Solomons and you can see photos and reports on these  in our website www.sewaid.com and  by clicking on News and then Timor and Solomons.
A shipment of sewing machines, overlockers, fabrics, and all sewing accessories will be shipped in February.
Tarawa is main island of Kiribati, which  is a very poor country and one which is suffering from rising sea levels. The highest point in the whole island is 3 metres. The people are extremely friendly and we will be looked after by the Women's Association, The Rotary club and the Australian High Commission.  I feel sure as always we will have lots of fun and we get great satisfaction in giving very poor women a "hand up" to support themselves and their families by utilising the skills that we will teach them.  Additionally Kiribati may in the future be evacuated altogether , and so these skills will be particularly helpful for them in a new country.
Please let me know if you are interested in this trip , and give me a call if you have any questions.
Tony Castley 0414801888 or tonyc@ sewgroup.com