Sponsors
We are always on the lookout for new sponsors. If you would like to help please Contact Us. Our greatest need is for fabrics and money. The money is needed for freight and to partially assist the volunteer teachers. Often we have to also pay for a hall or suitable building to run the teaching program in.
We would like to thank the following sponsors for their support to date.
Panalpina – Intercontinental sea and air freight
www.panalpina.com
A huge thank you to Panalpina Australia for their donation of a 40′ container to go to Uganda for Sewaid and School For Life.
A massive amount of much needed equipment will be sent in this container which will leave Sydney around December 15th '17 and will arrive in Uganda approximately 2 months later! See more details in the News section of our Website.

PK Fabrics 2013 – distributor of Moda Fabrics
www.pkfabrics.com.au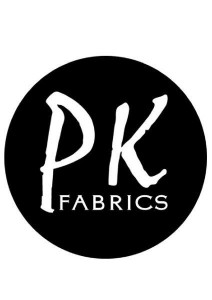 We would like to thank the Managing Director of PK Fabrics, Mr Patrick Keough for his generous donation of two industrial sewing machines. One of these was sent to Uganda and the second will be sent to the Philippines.

Other sponsors who have helped with our many projects include:-
Ivan and Kym Hansen – Specialists in Wall & Floor Tiling (Indoor & Outside), 0418 972 781
Mario Azzopardi – Sewing machine technician
McCalls Patterns – distributors of McCalls, Butterick, Vogue and Kwik Sew sewing patterns www.mccalls.com.au

Husqvarna Viking – distributors for Husqvarna sewing machines and overlockers www.husqvarnaviking.com
Blessington Pty Ltd – distributors for Singer sewing machines www.singerco.com
Hobbysew Australia Pty Limited – distributors for all sewing accessories. www.hobbysew.com

Gutermann – distributors for sewing and embroidery thread. www.guetermann.com
J. Leutenegger Pty Limited – distributors of cotton fabrics www.radda.com.au
The Rotary Club of Epping NSW
The Rotary e-club of Greater Sydney www.rotary-eclub-greatersydney.org
SSS Pty Ltd – wholesalers of haberdashery www.sewgroup.com
Janome Australia – distributors of Janome sewing machines and overlockers www.janome.com.au

The Rotary Club of Burwood NSW
HTL Limited, the Hong Kong and China division of our Sewgroup, has offered to donate 1% of their annual profit to SewAID. This is going to give a big financial boost to our operations and help us do projects which we have had on hold for some time. And to achieve some bigger projects, hopefully we will also be able to match this with grants from the Rotary Foundation.