Sponsors
We are always on the lookout for new sponsors. If you would like to help please Contact Us. Our greatest need is for fabrics and money. The money is needed for freight and to partially assist the volunteer teachers. Often we have to also pay for a hall or suitable building to run the teaching program in.
We would like to thank the following sponsors for their support.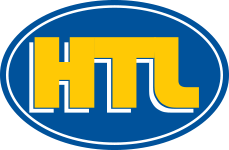 HTL Limited, Hong Hong , is our major sponsor. HTL limited generously supports SewAID with 1% of their annual profit.
This strong financial assistance is a great help for those many projects where we can not find a local sponsor. We thank HTL managing Director Simon Castley for his great support, and hope that he or some of the HTL staff will one day join us on one of our projects.
HTL are the manufacturers of the highly successful Hemline haberdashery range which is sold in some 40 countries. SewAID is featured on the back of every Hemline product , and customers can visit our website, make a donation or get involved.

In 1987, while working in their sewing wholesale business in Sydney, Australia, the Castley family had a great idea, and decided to develop their own brand of haberdashery and sewing notions. They gave it the catchy name of Hemline and launched with just 80 POPULAR SEWING ACCESSORIES AND NOTIONS, to the Australian market. After no more than 25 years, Hemline has become the best known and one of the most recognised haberdashery and notions name in the world!



Hobbysew Australia Pty Limited – is also one of our enthusiastic supporters. Hobbysew with seven beautiful sewing and craft shops in NSW Australia, collects donations of fabrics and machines on behalf of SewAID, as well as the company donates fabrics and other sewing products to our projects. Their ongoing support is much appreciated.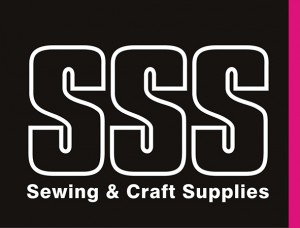 SSS Pty Ltd – wholesalers of haberdashery www.sewgroup.com
SSS is Australia's leading wholesaler of sewing and craft product, and for many years has been our great supporter. SSS allows us to buy fabrics and other sewing supplies at their cost and therefor greatly reducing our outlay for projects. Additionally the store and ship our goods for time to time and in particular we would like to thank their warehouse manager Mr Bob Kahn.

Janome Australia – distributors of Janome sewing machines and overlockers www.janome.com.au
Janone Australia support SewAID with very special pricing for their sewing machines and spare parts. . This assistance is greatly appreciated


https://www.singer.com/
Blessington Pty Ltd – distributors for Singer sewing machines
Singer Australia supplies SewAID with very special prices from their machines and spare parts. Many thanks to Di Hobbs who has helped SewAID for many years.
Other sponsors who have helped with our many projects include:-
Mario Azzopardi – Sewing machine technician
Mario is our wonderful sewing machine mechanic at Hobbysew who services and repairs all our Sew AID sewing machines free of charge. We care very grateful for the wonderful assistance Mario gives us – and we hope he is going to come with us on one of our overseas projects. Thanks Mario.
McCalls Patterns – distributors of McCalls, Butterick, Vogue and Kwik Sew sewing patterns www.mccalls.com.au

Panalpina World Transport. Assistance with free freight.
PK Fabrics –distributors of Moda fabrics in Australia.
J. Leutenegger Pty Limited – distributors of cotton fabrics www.radda.com.au
The Rotary Club of Epping NSW
The Rotary e-club of Greater Sydney www.rotary-eclub-greatersydney.org
The Rotary Club of Burwood NSW
DIK Rotary Donations and Kind, Melbourne Vic.
Ivan and Kym Hansen – Specialists in Wall & Floor Tiling (Indoor & Outside), 0418 972 781