Machines and Materials for Solomons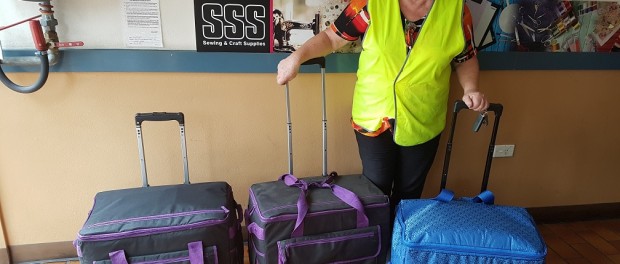 Vera Liondas is pictured here with the three bulging trolley bags we prepared for the Solomons project. The two purple trolley bags have new Janome machines in them and the blue one has a new Triumph overlocker. All three are also packed with Days for girls materials and sewing aids.
Thank you to Wendy Flahive, her sister Gill , and Vera for donating the DFG materials . The sewing machines and over-lockers have been donated by SewAID.
Vera, Wendy and Gill are off to the Solomons to teach Days for Girls on March 10th for two weeks and we wish them every success – and ladies please send us plenty of photos.