Calling for Volunteers for a Project in The Solomons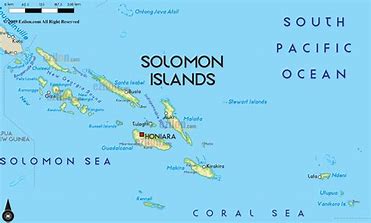 Wendy Flahive from Days for Girls East Gippsland Victoria, has asked SewAid to supply one or two experienced sewing teachers for a small project in the remote community of Noro in the Western Province of the Solomon Islands
Our SewAid volunteers will teach how to sew Days for Girls Kits to the highest standard possible. The project is supported by a large tuna company that employs more than 1,000 low income women. The canning factory is where most of the training will take place. Basic accommodation is provided. The date for this project will be mid March or early April 2018, and the team is expected to stay 2 weeks. Please note that the air fare can be expensive at approximately $1,600 each return, Two volunteers from DFG East Gippsland will be part of the team and their role's will be team leadership, sexual and reproductive health education and training and promotion of DfGEG products.
Wendy advised us that:
Later in the year DFGEG will be sending a consignment of 2,000 DFG kits which will be distributed by those who do the Ambassador for Women training during this visit. However,they are keen to establish production in country as they are not planning to send any further shipments. The aim is to make the project sustainable but in any outcome the women and girls in this community are passionate about learning new skills and empowering their community so we hope to sew the seeds to help their vision become reality.
SewAid Volunteers who are experienced DFG teachers and interested in this assignment should contact me ASAP. tonyc@sewgroup.com ph.0414 801 888
Tony Castley