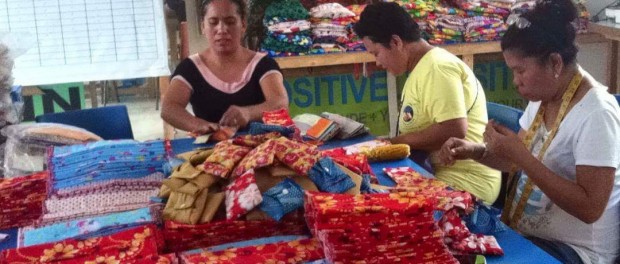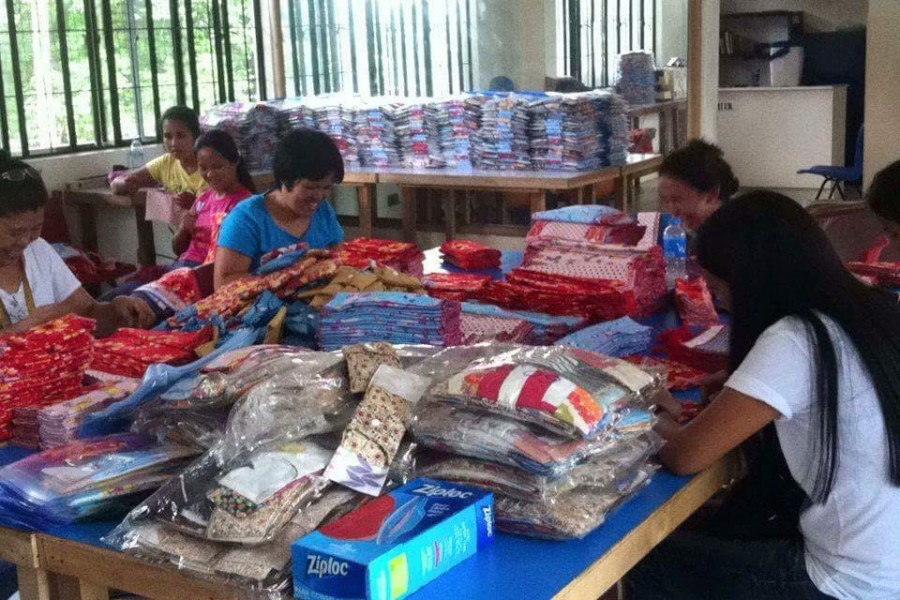 Dear Sewaid Supporters,
In the photos above you can see our hard working Sewaid ladies in Gingoog Philippines just about completed the new order of 1,000 Days for Girls Kits for Samaritans Purse in Philippines. We can see lots of activity in these photos, and lovely fabrics, especially the red floral as used in the liners.
Maggie our Philippines Manager is currently in the US with her daughter but going back home to Philippines soon. Maggie is I am pleased to say going to be part of our Sewaid team going to Cambodia in February.
Next week, I am calling into Bangkok to select all the fabrics for the new DFG production in Cambodia. Only hope I can find some fabrics like what we have in the Philippines.
Sewaid is super busy at the moment. We have all the arrangement to be made for the Sewaid team going to Cambodia in February to start up the new DFG kit production there, and then in late February we have another Sewaid teacher team going to Uganda to teach another group of women at the Sewaid workshop at the School for Life, and then in late March/early April we are planning to send another teacher team to Fiji to establish a second Sewaid workshop there. So all go go at the moment.
If there are any teachers on our data base interested in these forthcoming project, please give me call or an email.
Regards
Tony
Tony Castley
SewAID
61 243843988
61 2414801888
www.sewaid.com